So here I am, Julie Du Brow, the editor of this blog, as well as the organization's media relations person, and I've been stumped on an angle for writing my own blog contribution! So, I think I'll simply introduce myself to you all, and tell you why I'm here, proudly working with The World Is Just a Book Away (WIJABA) for the last 3+ years.
The written word, including books and journalism, have always been integral to my life, and I firmly believe that knowledge through reading, and learning to work through one's own ideas and interpretations of what one has read, is key to creating great people by opening their eyes to what is possible. And giving that opportunity to children is the best place to begin.
Founder James Owens was at my home a few years ago, feeding his tribal art addiction via my beau, a tribal art dealer (and a fellow dedicated reader). I was playing with (aka distracting) James' young son, and overheard James talking about this book he was working on that gathered contributions from (very) well-known people about 'why reading was important to them and what books had influenced them'. My ears pricked up. He added that he was planning to start a foundation that would build school libraries, and help spread the love of books and reading. I was hooked, and here we are now . . .
In the interim, the book is not quite out, but WIJABA has rocked the world, or at least Indonesia, to start! Having traveled in the past a few times to Indonesia (prior to my WIJABA involvement), I have an extra-special connection to what WIJABA has accomplished. I know from experience that the Indonesians are warm, giving and grateful people, and seeing the videos (http://www.youtube.com/user/WIJABAtv) of the library Openings just inspires me to do more.
2011 saw WIJABA gain 501(c)(3) status, open many new libraries (including several for parents!), launch the Photography program and annual 5K, install our first Executive Director and incredible new (Advisory) Board members, create new partnerships, refresh our logo, and receive wonderful contributions. 2012 will see many exciting things, including a new website launch, and things I can't yet reveal!
And I felt very honored this year to be able to keep adding people's contributions to this Blog. If you haven't read what people have shared, please take some time in these last few restful days of 2011 to peruse. Every contribution here relates so beautifully the soul of WIJABA's goals, each in its own way.
I'll leave you for 2011 with a mix of 10 of my favorite book recommendations—they may not be my Top 10 of all time, but the list hits the sort of mix I love. Would be eager to hear from others what books have had impact on you this year (or in recent memory)! So, in no particular order: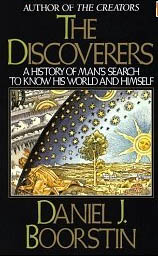 Truman, by David McCullough
The Discoverers, by Daniel J. Boorstin
Levels of the Game, by John McPhee
Banker to the Poor, by Dr. Muhammad Yunus,
Cradle to Cradle, by William McDonough & Michael Braungart
Don't Think of an Elephant!: Know Your Values and Frame the Debate–The Essential Guide for Progressives, by George Lakoff
War and Peace, by Leo Tolstoy
Foucault's Pendulum or The Name of the Rose, by Umberto Eco
Reading Lolita in Tehran, by Azar Nafisi
Raise High the Roof Beam, Carpenters, by J.D. Salinger
ONE last thought — the below happens to be part of a wonderful year-end editor's letter. The editor is a beautiful writer, and her message is universal.
"Author G.K. Chesterton said that 'The object of a New Year is not that we should have a new year. It is that we should have a new soul.'
The New Year brings a blank canvass. Opportunity and possibility stand patiently in front of us, offering salvation from what has been and deliverance to what can be. It's up to us to fill the white space with the vibrant colors of magical living.
While we set benchmarks and resolutions, there is no sojourn in the unfurling of the universe. No breathless moment of silence that determines the transition from last to next. Nonetheless, there is a small pause, a moment of recognition in human consciousness, reminding us that we have the power to abandon last year's imperfections into the silent limbo of the past and craft a new vision for the future.
Incremental changes can lead to exponential results. Big things happen when small things are perfected. In a time when pleasure has been cheapened, joy has been reduced, and happiness has been computerized, it's easy to lose sight of the fundamentals that make life so precious.
So this holiday season, I have resolved to remember that the most significant part of writing a book is living the next chapter with authenticity, gratitude, compassion, and love."
(Credit: http://www.greenbuildermag.com/Blogs/Sara-Gutterman)
HAPPY NEW YEAR!
******
Follow WIJABA on Facebook, or Twitter (@justabookaway) and invite your friends, too! If you would like to get involved in WIJABA, and support all these creative, educational programs and efforts, please visit www.justabookaway.org or email info@justabookaway.org. To DONATE, please click HERE. Thank you!